See the world through
my eyes...

Welcome to The Toby Henderson Trust
The Toby Henderson Trust (TTHT) is an independently funded charity supporting children and young adults with autism, their families and carers in the North East of England. 
We provide relevant, appropriate and accessible support for autistic young people from two years into adulthood, whilst also empowering parents, families and carers by sharing knowledge, experience and understanding.  We acknowledge that your's or your child's situation is unique and we encourage you to contact us to discuss how we can offer individual support.
Supporting autistic children, young people and their families for over 20 years
Thank you so much !!
The 40th Great North Run took place last weekend and these are some of our inspirational runners who took part, raising funds for us.
We can't begin to thank them enough for their dedication and hard work.
Between them they have raised a massive £7,000 to date and we know there is still more to come.
Well done to you all xx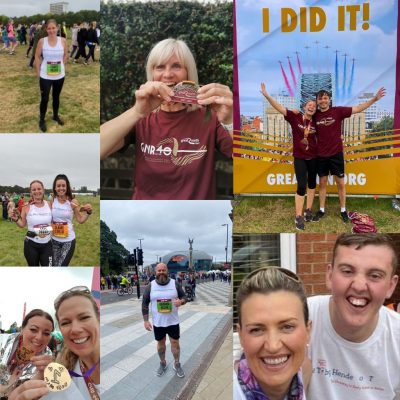 Rescheduled AGM
Please note the date of the AGM has changed. We will be virtually holding our AGM on Friday 24th September at 12.30pm – 2pm via the secure video conferencing platform, Zoom. Should anyone be interested in "attending" please register your interest by 9am on 22nd September by emailing support@ttht.co.uk and in turn, we will send you the link to participate nearer to the event. This is an opportunity to meet some of the trustees and staff and find out about current service provision