At The Toby Henderson Trust, the children and young people and their families have always come first. 
Our Team have been thinking of some creative ways in which we can still support you all…but from a distance.
This page includes some useful resources and videos which we hope you will find helpful.
How to prepare for the Christmas season
Most of us welcome the change to our daily routine that Christmas brings. We enjoy seasonal foods and drinks. Seeing friends and family. Giving and receiving presents. Seeing lights twinkle, hearing carols sung, and even joining the throngs of shoppers in town.
However, all of those things above can cause sensory overload for autistic children, young people and adults, leading to discomfort or even distress.  If you want to make December autism-friendly, you may have to shelve the idea of a traditional, Instagram-ready Christmas. But with some planning and flexibility, you can make it a happy holiday. Here's how.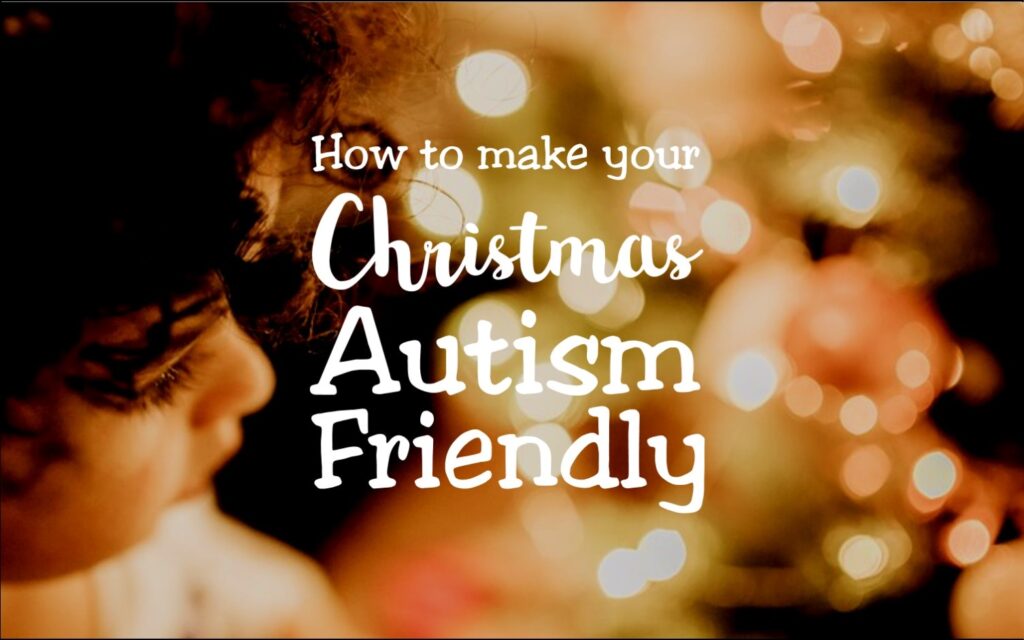 Planning ahead
Give your child a visual aid to help them count down to the big day. Autistic children crave predictability. They also sometimes have trouble with the concept of time. A minute might seem like an hour, and a week is hard to imagine. Advent calendars are perfect for this!
Make a calendar for the season, showing all the changes they can expect.  December usually brings changes to your normal weekly and daily routines. Your calendar could include things like when the decorations begin to go up, when the tree is taken down, when school starts again.
Talk about Christmas.  Discuss all the things that make it different and special. Read books about Christmas and look at photos of your children taken at past Christmases.
Make a social story.  These are short, descriptions of a situation, event or activity. They're usually illustrated and include specific information about what to expect in that situation and why. For advice on how to make them, see the NAS website. A social story about Christmas Day could include a schedule of what will happen that day, opening presents and foods they will eat.
Get them involved.  Somehow new things are less intimidating when you've helped plan and prepare them. What would your child enjoy helping with? Writing cards? Decorating the tree? Making food? Wrapping gifts? Thinking up a menu?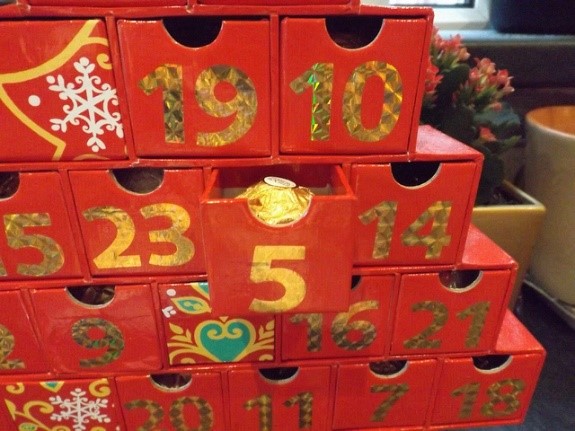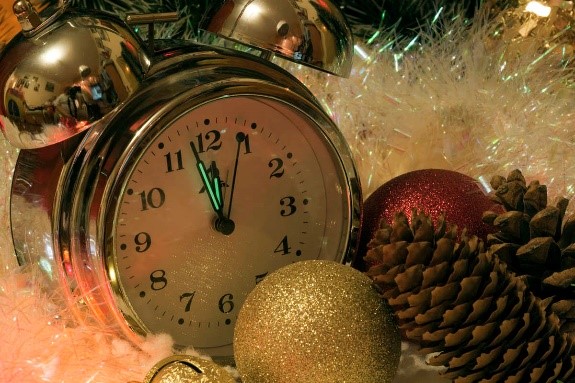 Routines and schedules
Keep to your usual daily routines  as much as you can to maintain predictability. People on the autism spectrum need to know what to expect. Daily routines help them to stay calm.
Make schedules for non-routine days in whatever format works best for your child. Remember that you'll have to stick to it though if you want to avoid distress and meltdown, so make it achievable.
Include a favourite daily Christmas activity in your child's routine and do it at the same time each day, like switching on the tree lights, or blowing out the candles.
Remind your child what's coming up at regular intervals. First, we'll do this, then we'll do that. Tell them how long it will take.
Use a timer or clock so your child knows how long each activity will last. Don't extend the timer after you've set it. Not even secretly. They need to be able to trust it.
Make sure your child knows about changes to the routine well in advance.
When you have a routine that works, stick with it!  Finding a Christmas routine for your family might take a trial and error over a few years. And yours might end up looking odd to others. For example, you might spread out opening presents over a few days. Or you might only have your tree up for one day. But if it works, that's great and you know you can do it again.
Don't overschedule your child. While it's tempting to pack as much fun into your time off as you can, it can all be too much when you have autism. Make sure they have plenty of space between activities. And provide lots of transition time and down time.
Visitors and visiting
Talk to friends and family before visits. Tell them what your plan for the day or the visit is.
Ask people to phone ahead before visiting you so that the whole family knows when to expect you.
Show your child photos of the people he/she will be seeing beforehand.
Give your child plenty of notice of transitions to new activities. For example, give a ten-minute warning before dinner.
Have a quiet space in your house that your child can retreat to when it all gets too much. This gives your child the opportunity to escape when they need to.
Give your child a job to do

 if they need to be kept occupied. Having something else to focus on can distract them from the stress that the festive season may bring.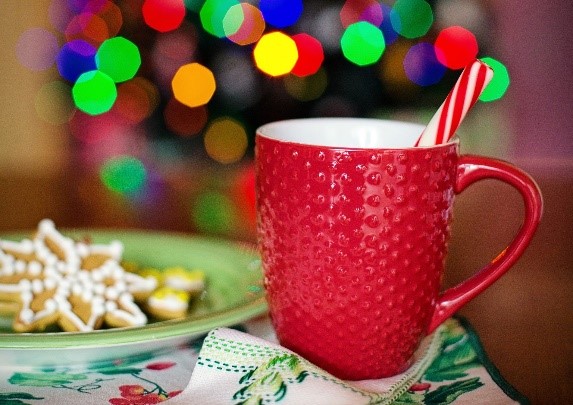 Food and sensory issues
Try holiday foods in advance.  That way you can see what your child likes and doesn't like. It can also give you a chance to discover any cooking smells that may be too overpowering for your child.
Take your child's favourite foods with you.
Let your child eat what they usually eat on Christmas Day if that will make them happier.  If they are used to a sandwich and fruit for lunch, or the 25th falls on 'chicken nuggets night' then just go with that.
Maybe have a buffet instead of a traditional Christmas Dinner.  That way everyone gets to eat the food they like, at their own pace.
Practice wearing 'special clothes' beforehand.  A new outfit for Christmas day might feel all different and just not right. 'Party' clothes aren't often very comfortable and children on the spectrum can be particularly sensitive to things like seams and scratchy fabrics. You might have a few dress rehearsals before the day.
Let your child wear their everyday clothes.  Those old jogging bottoms and a favourite T-shirt are perfect Christmas outfits if they make your child feel more comfortable.
If you visit another family home take something to help deal with the noise. This could be ear defenders, noise cancelling headphones, an iPod or earplugs.
Be aware of things that make loud noises, like Christmas crackers and party poppers.  Consider not using them at all when your child is nearby or maybe give your child a warning before you use them.
Decorations
Consider not putting up all the decorations while your child is not at home. Coming home to find the house looking completely different could be very upsetting.
Decorate gradually. For example, put the tree up one day, and decorate it over a couple of days. You might want to add other things a bit at a time.
You might like to take a photo of what your house normally looks like and set a defined date of when the festive period will end.
Get your child to choose decorations and help you to put them up.  They might find it easier to cope with their surroundings looking different if they made some of the changes themselves.
Avoid decorations that may be too stimulating or distracting.  Flashing lights or having lots of things hanging from the walls or ceiling might just be too much for some. Although it might not feel as Christmassy to you, keeping it minimal just might help your child stay calm.
Consider decorating just one room in the house. Or keeping the twinkliest and noisiest things away from the areas your child uses every day.
Gifts
Your child might want to unwrap gifts gradually and this is ok.  Opening lots of presents all at once on Christmas morning can be overwhelming. You could unwrap gifts in a timeframe that your child is comfortable with. That could be one or two presents at a time throughout Christmas day, or over a week or two. Remember you know them best!
Remember that some children with autism don't like surprises.  Although it may seem strange to you, you could let them know what's in the gift before they unwrap it. You could wrap their gifts together with them, or even leave them unwrapped. – two suggestions could be that you wrap in cellophane or you wrap in plain paper and put a photo of the item outside on the paper. In that way if your child enjoys the act of unwrapping, they still get this without the added stress of the surprise.
Make gifts ready to play with before you wrap them.  Lots of autistic children find it difficult to wait.
You could hide presents somewhere else until the big day.  Seeing presents under the tree for days or even weeks before the 25th might be just too much for children with a poor concept of time.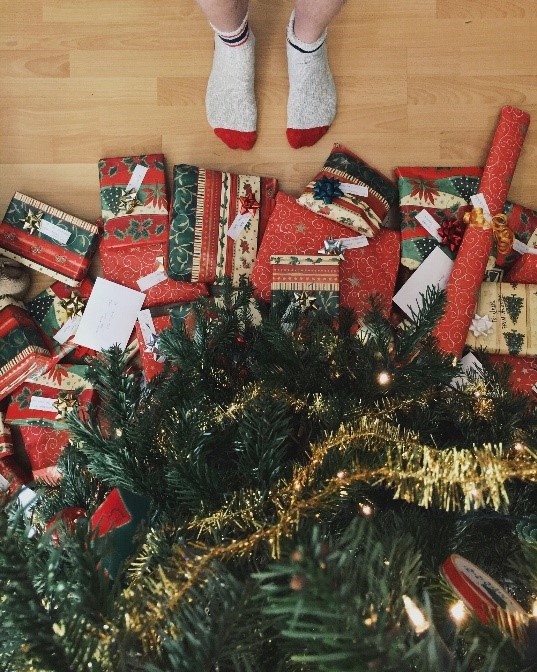 And finally….
Take some time to relax and treat yourself.  You deserve it! Christmas, is a time for the whole family to hopefully relax and enjoy themselves.
Try to get back to your normal schedule a few days before the new term starts so that the transition back to school is easier. Countdown using visual supports are a great way to do this.
If things go wrong, be okay with that being okay.  Your child might get upset, upset others or refuse to take part and this is ok. If you know what went wrong and it's fixable, then you can try to fix it next year. And if it isn't, just let it go. There is no law that says you should do Christmas a certain way.
Celebrate the season your way.  The holiday season is meant to be a time for fun and relaxation. If the things you have to do to make it fun and relaxing seem odd to other people, don't mind them. There's no official Christmas rule book.
Remember this is not a to-do list.  Or a list of do's and don'ts. These are simply suggestions – made by us. There's more than one way to live a family life and equally more than one way to enjoy an Autism friendly Christmas.
We hope this guide helps you and your family in the run up to Christmas.  Merry Christmas from Team Toby.
Visual resources
This is an excellent 'school closure toolkit' visual resources for you to use with your child. It includes ideas for you to do at home which you can cut out and put on a visual timetable. It also has printable choice boards, reward/ token boards, first/then boards and activity schedule.
This brilliant 'back to school toolkit' offers a range of free symbol materials to support the wider opening of schools.
This video below discusses social distancing, helping children to understand what this involves whilst providing strategies that children can use themselves.
"Bridge Back to School" is a brilliant free book which has been developed to help prepare families of children with autism for their return to school. This resource has a range of different sections which are aimed at the child but also offers support and guidance to parents, schools and support staff.
Social Stories
Activities at home
Behavioural support
This video raises awareness of what can cause challenging behaviour in people with learning disabilities and/or autism and what can be done to support people and families.
The Challenging Behaviour Foundation has produced a range of videos that provide practical information about behaviour that challenges and are available to watch now on their website.
Self-care strategies
Some self-care tips for families from our family support worker
It's a really difficult time, so we thought we'd put together some tips and support for you and your family during this time of uncertainty. Coronavirus is something that we can't control, therefore if we can control how we are feeling and make healthy choices, it gives us our control back.
For our children:
Try and maintain some sort of routine: This will allow everyone to be able to manage their expectations of what might happen day to day. If your child is out of school, put together a loose timetable of activities. It can include some school work, which the school will have set (e.g. some maths or English work) as well as physical activities (Joe Wicks – The Body Coach – is doing a live P.E lesson every day at 9am; there are also some kids dance/Zumba classes on Youtube/Facebook, and kids yoga, and of course you can play some sports inside or in the garden, or go for a family walk around your local area, if you are able to socially distance during this). Also include some creative tasks, such as colouring, baking, reading, crafts or fun quizzes. Also timetable in some free time, where children can do what they like and maybe some electronics time.
Make a jobs list too, where each day, your child can choose a job around the house or garden to help you and make it fun! They could even help you prep lunch or dinner.
Give children/adolescents age-appropriate information. If they have questions, you can answer them in a way that informs, but doesn't instil fear. You could also use social stories and visual aids, such as the resources we sent out (if you need these again, please do get in touch).
The way that we act can have an impact on our children; if you stay as informed and calm as possible, this will allow our children to feel calm during an uncertain time.
What about you?
Don't forget about yourself – make time for yourself whilst all of this is going on. Do activities that you enjoy whilst being indoors. If you are feeling anxious, try to meditate using apps like Headspace or Calm, listen to podcasts and audiobooks, take time to breathe (have a look at Box Breathing, which is great for anxiety, and can be used by adults and children) and you could also write down how you're feeling each day using a journal, or even writing it down in your phone. It can feel quite therapeutic being able to write things down, close the book and get your worries onto paper instead of swirling around your brain. 
Remember, it is okay to feel anxious, sad, scared etc. Make sure you don't push these feelings away, or they can often mount up and get worse. Accept that it's okay to feel those emotions and work on feeling better if you can.
Keep your body moving – exercise can have a huge positive impact on mental health. Whether it be yoga (have a look at Yoga by Adrienne on Youtube), a high intensity workout (Joe Wicks on Youtube, or through your smart speaker) or just simply going for a walk or pottering about in the garden. Do what suits you and what you enjoy.
Try to stay away from all of the news stories on social media – it's hard to stop once you're scrolling, but it's best to just keep informed via the daily government's broadcast, so that you know the facts and aren't fuelled by others' anxiety.
Use social media positively! Lots of celebrities and people are creating hashtags where there are lots of positive stories and things happening. There are also musicians and DJs doing live music on Instagram Stories, so you can have a sing and dance in your living room!
If you feel particularly anxious, or your mental health is seriously being affected, you could still access counselling or psychotherapy – many therapists can work remotely from home (if they are well), via secure video chat or telephone. Have a look at the Counselling Directory, or speak to your GP if you are able to.
Keep checking in and communicating with loved ones – use FaceTime or WhatsApp to video message, or apps such as Google Hangout or House Party. It's so important to keep connected to others during this time, as you are not alone.
Managing anxiety
Sam, our family support worker, has put together all of her favourite tips for managing anxiety by using some grounding techniques which can be adapted and used by the whole family.
What is grounding?
Grounding isn't ignoring or forgetting how you feel, or taking the emotion fully away, it's all about being able to tolerate the emotion and notice how you're feeling whilst being able to bring yourself into the here-and-now and out of an anxious or overwhelming state of mind.
These tips can be used by adults and children. Just modify them if needed and give them a go! You'll find one that works best for you.
5-4-3-2-1 grounding technique. This is where you engage your 5 main senses to help you feel more present. Wherever you are, find 5 things that you can see; 4 things you can feel/touch; 3 things you can hear; 2 things you can smell and 1 thing you can taste (this last one's a bit harder, so maybe have a cuppa as you're doing it or do it when you've just brushed your teeth!) It's even better if you can name them out loud, as it really allows the brain to take in the information more. You can simplify it in any way if you need to, especially for children.
5-4-3-2-1 with just visuals. This is a great one for both adults and children. With this one, name 5 colours you can see; 4 shapes you can see; 3 soft things you can see; 2 toys/books you can see and 1 person you can see.
Pick a colour or a shape and wherever you are, find everything that matches the colour/shape you've picked. E.G. if I choose the colour green, I can see two plants, trees outside, books, a cushion with green on and a green notepad.
Do an "ABC" around the room. Starting with A, try and name something in the room beginning with that same letter. This is a hard one, but really good as it makes your brain concentrate on the task even more, instead of concentrating on the overwhelming feelings you may be having!
Wiggle your hands or feet. Place your hands/feet on a solid surface. Notice how your fingers/toes move – do they move all together or separately? Does it feel funny? If you're wearing socks or shoes, how do they make your feet feel; are they comfy? If you're in bare feet, is it cold/hot? What does the surface beneath your hands/feet feel like?
A "Power Hug." Place your fingers on your shoulders, as if you're hugging yourself! Start with your fingertips on your shoulders and squeeze each finger individually on your shoulders. Then squeeze your hands on your shoulders. Then move your hands down and squeeze your entire arm, down to your wrist and back up again to your shoulders. This is a great sensory one too.
Box breathing. Breathing is really great for calming, as you probably know! Box breathing is where you inhale for 4 seconds, hold the breath for 4 seconds, exhale for 4 seconds and hold for 4 seconds. You can repeat this as much as you like. Also hold on to your belly as you do this; feel the breath fill up your lungs and feel your tummy as it rises and falls.
Tensing the body. This is a good one for those who find it hard to sit still! Tense up your body as much as you can (a safe amount). Squeeze your hands together; curl your toes; hunch your shoulders up to your ears, put your chin to your chest and squeeze, so it feels pressure but not hurting yourself. Hold this for 5-7 seconds and release. Do this a few times if you need to.
Use a sensory toy (for either children or you)! Use things that you/your child likes, whether it be kinetic sand; crazy foam; slime; aqua beads; a soft teddy etc. If the child is able to, ask how the toy feels and ask them to describe it. If they are unable to use their words, simply allow them to experience it as they use their senses to explore.
For adults/older teens, keep a journal. It's really great to physically write things down on pen and paper. As you're writing, envisage the ink flowing from the pen onto the paper in the same way that your thoughts are flowing from your brain, instead of the thoughts swirling around. Then when you're finished, either writing, doodling or whatever makes you feel good, close the journal and put it to one side. Buy yourself a really nice notepad and a pen so it makes it something enjoyable rather than a chore, and it becomes a really enjoyable habit to upkeep.
You could try apps like Headspace or Calm, which are meditation apps, but are easily accessible and easy to use. But these aren't for everyone! Headspace offers a 10 day free trial, so you could try it even for a week and see what you think.
Take a look at our YouTube video for more tips on how to manage anxiety with Sam, our family support worker:
We have a YouTube channel - keep an eye out for new video updates.