There are a number of ways you can help us
The Toby Henderson Trust (TTHT) is an independently funded charity supporting autistic children, young people and adults, their families and carers in the North East of England.  We rely on funds raised by families and the community to help us offer our services.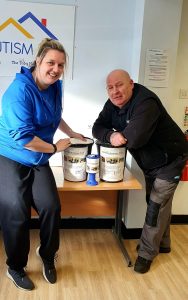 You can help us in the following ways:
Make a donation
Fundraising
Shop with Amazon through Amazon Smile 
Facebook Birthday Fundraiser
Volunteering
Leave a Gift in your Will or donate a Gift in memory of a loved one
To make a donation
If you would like to make a donation to The Toby Henderson Trust, this can be done very easily.  Simply click the "Donate Now" button and it will take you to our donate page.  Here you can choose if you would like to make a on-off payment, monthly, quarterly or annual donation.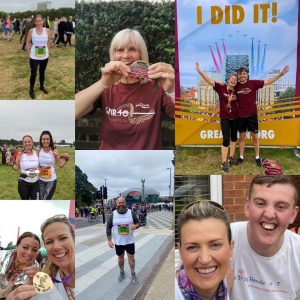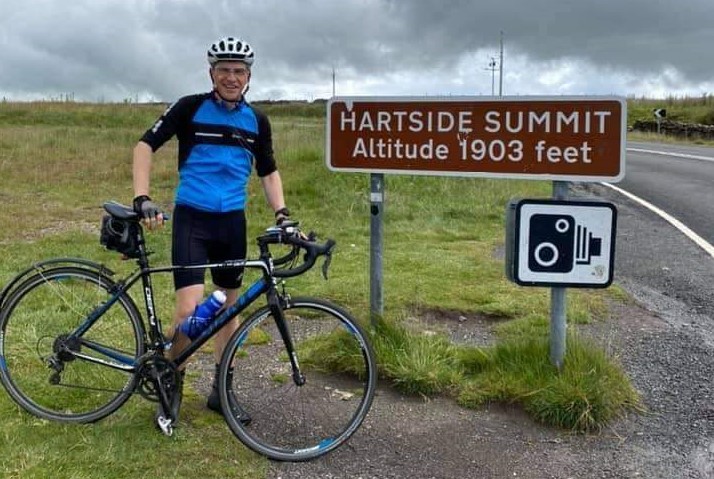 Fundraising
We have been lucky to receive money through people organising fundraising events such as pub quizzes, karaoke nights etc. or having done a fundraiser at a special occasion or celebration.
We have had people running for our charity, setting themselves personal targets or even just keeping one of our donation tins nearby for spare change.
Amazon Smile
Remember you can make a huge difference whilst  shopping with Amazon. Simply make sure you go through AmazonSmile and select The Toby Henderson Trust as your charity and we'll receive a donation at no extra cost to you. Thank you in advance and happy shopping! https://amzn.to/30UKI8M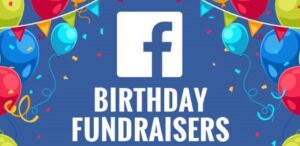 Facebook Birthday Fundraiser
Thank you to everyone who set up a FACEBOOK birthday fundraiser for us.  All money raised via Facebook Fundraisers directly benefits our services – a great way for families to support us.  If you'd like to consider supporting us in this way you can set yours up here – https://buff.ly/3DXCifw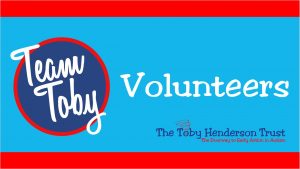 Volunteer with Team Toby
We are so grateful to our Team Toby volunteers.  As a small charity, the continued support to the Trust is always truly appreciated.  If you would like to volunteer, whether it be tidying up Toby's Garden or picking up a paintbrush, please get in touch on 0300 3653055.
Leave a gift to us in your will
In your will you could decide to leave a defined amount of money as a gift.  This will be sent direct to us and will help us continue our work.
Or maybe you would like to arrange a donation in memory of a loved one or friend.  This is an incredible way to remember someone special.  Many people choose to remember their loved one by asking family and friends to make a donation to our charity instead of buying flowers. 
Whichever way you decide to donate, you can know that all donations help us deliver the specialist care that is needed for both children and the families struggling with autism.