So where does this story begin? I suppose it goes something like this…
Once upon a time, there were 4 little boys who lived with their Mam and Dad in a big old house in Widdrington. Dan was the oldest, then Alex, then Josh and then along came Toby. All of my boys thrived in the busy, noisy, very male-dominated environment (gulp) which was our house. But just after Toby turned two and a half, it slowly became apparent that our (so far) carefree life was about to change forever.
My very sociable, outgoing and verbal youngest son became withdrawn, frightened and struggled to produce any words anymore and even more frighteningly, even any sounds. As his words became more distorted, so his willingness to try and pronounce them also disappeared. Toby looked terrified, and so was I. I knew this wasn't going to be cured with a dose of medicine. I knew it was serious, but I didn't know what it was. And nor did the medics.
The word "autism" was mentioned but repeatedly rejected. His loss of considerably advanced skills at such a relatively "late" age was incompatible with the presence of an autism spectrum disorder apparently. But whatever it was, I knew I had to try and help him make sense of his world again. A tortuous couple of years passed waiting for appointments which produced no answers and even worse, no practical help.
What then transpired was a series of coincidences which resulted in the birth of the story of The Toby Henderson Trust.
One night (I think I remember it was a Thursday for some obscure reason….) I watched a BBC QED program called "I want my little boy back" and it followed the journey and experiences of a family from Birmingham with a little boy who had many of the same challenges Toby had and he was autistic. I was really interested in what I had seen on TV. The family had gone to a place called the Son Rise Institute in Massachusetts, USA and I desperately wanted to know more. The next coincidence was that I found out they were coming to deliver a week-long introductory course in London very soon. We paid our money and signed up.
Up until that point, I had felt quite powerless to help my son, but what I learnt in the course of that week made me realise that I could be more than instrumental in his support and development. So again we paid our monies and made our choice to go America and be trained in the Son Rise approach. It seemed to totally "fit" with what I felt was best for us as a family. We would actually be taking control of his "therapy" and intervention and I wouldn't have to wait for appointments or even for someone to phone me back! What we did have to wait for, however, was to get to America as they were fully booked up from then for the following 18 months.
The next coincidence was that an acquaintance heard about our situation and how much it was going to cost (£10,000 for 4 days…..the Americans really do know how to charge) and rang to offer to fundraise for us. The £10k was subsequently raised in just over 6 months at events in our local community centre. These people were amazing – I was bowled over by people's generosity and how talented this small team of people (4) were at fundraising. I was beginning to think that this might actually be of benefit to other families in a similar situation, but at this point, just didn't know exactly how.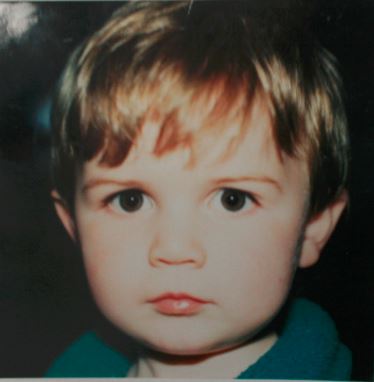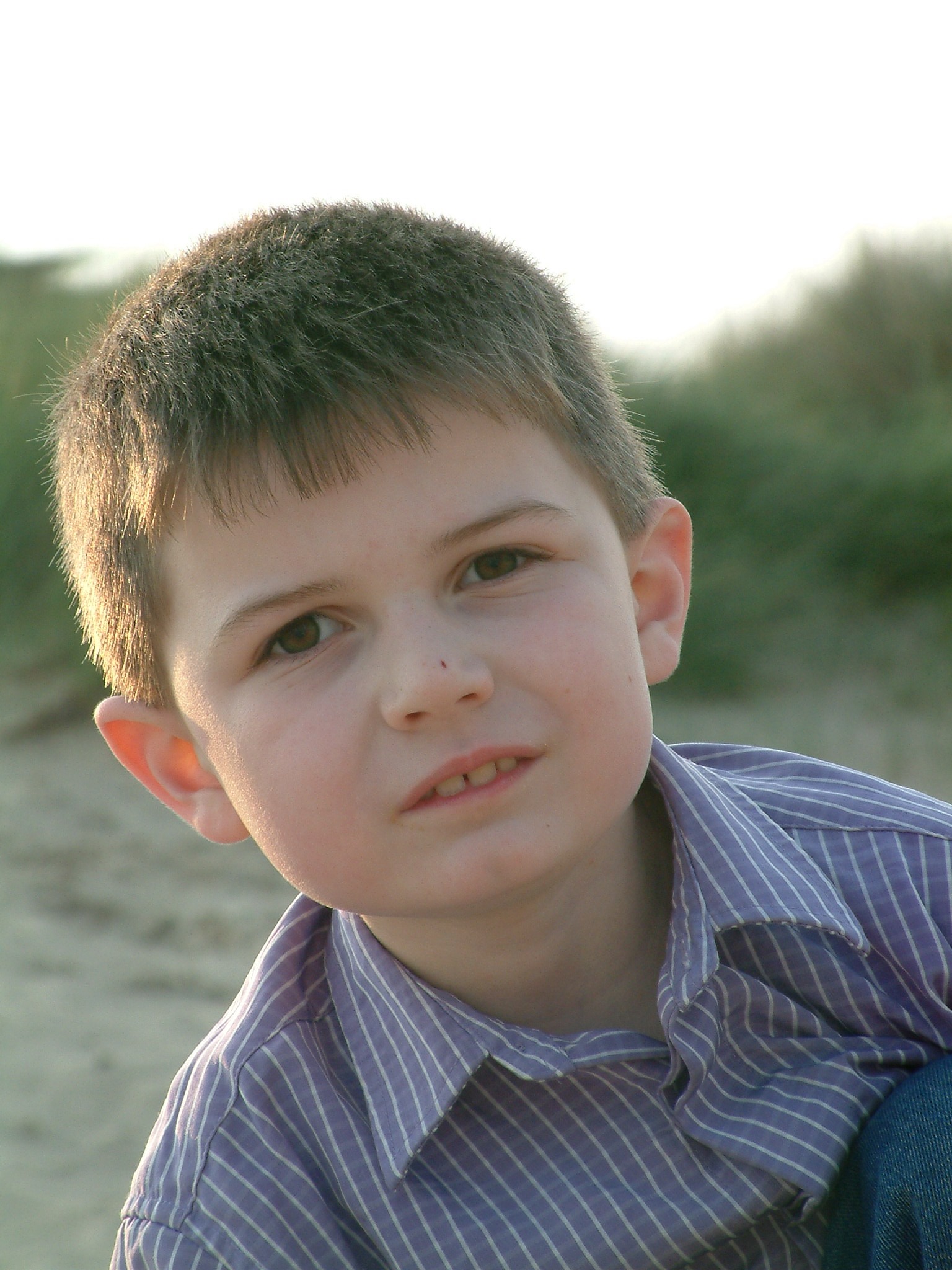 So a decision was taken to put aside the monies raised for Toby, register as a charity and keep on fundraising to try and help others. But it wasn't until after I'd been to America that it became clear how this could potentially be done. I had gained some great knowledge at the Son Rise Institute and I realised I needed to share this with others. A team of great volunteers had been recruited and had all been trained in the approach too. And of course, not everyone had £10,000 in their back pocket to spend and feel as if they were in place to be able to wait 18 months to learn how to support their child.
Toby was then taught at home for 3 years in an intensive interaction playroom with a 2-way mirror observation point attached, very similar to that which was replicated first at The Old Barn and now at Toby House. As he was transitioning back into education, our first centre opened.
So I suppose, I could probably now be forgiven for saying that "the rest is history", as they say…
Our first centre, at The Old Barn, Whitehouse Farm, was officially opened by the late legendary NUFC footballer, Gary Speed, who became an avid supporter of the trust throughout his career at "the toon". At first, we only had enough money to refurbish the 1st floor of our building (with no heating) but at least it was usable. We opened on 1st November 2001 with only me and a telephone and Toby being "taught" in one of the playrooms. I started to make funding applications and the money started to roll in.
By 2005, we had amassed enough money to refurbish the ground floor (until now it had been just as the chickens had left it) … and we splashed out on oil fired central heating and it felt like luxury.
That same year, we were taken on as IKEA Gateshead's Charity of the Year and after we had refurbished, they completely fitted it out to our specification.
Ten years on and thousands of children and families later, The Old Barn was starting to look a little "tired" and space was more and more at a premium. We knew we had to either refurbish again or move. So, in order to expand and meet an increasing need, we decided to start to look for somewhere new.
Toby House took a long time to find and it's discovery developed into our most recent coincidence when one of our trustees had a chance meeting with another trustee from Earth Balance.
We visited the site and immediately fell in love. The Greggs Foundation offered their support by funding our rent for 3 years. We were ready to go! We opened here in late February 2016 and Gary Speed's Mum and Dad, Carol and Roger, came up from Wales to officially "cut the ribbon". It was an emotional day of celebration, remembering their son doing the very same thing for us many years before.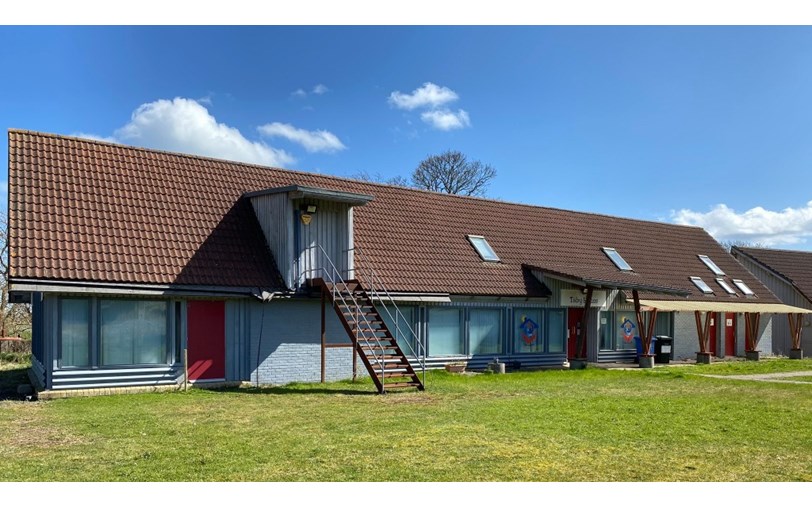 In my 63 years of existence, I feel I have finally "come home" as I recall playing in the cattle barns here as a child on what was the site of the old West Sleekburn Farm. My 94-year-old Mam was born and brought up just across the fields from here and takes huge pleasure from hearing every day that I am coming to West Sleekburn to work.  My faithful labrador, George, comes with me every day I am here and brings his own very special magic to the building.
Our move to Toby House has allowed us to more than treble the number of children and families we work with. What could be better?
Well ….. it's like this.  The only thing that could have been better was to open another site in another location to be able to reach more of the region's autistic population.  And this is exactly what happened when we were approached by the CCG in South Tyneside and South Tyneside Council to open The Autism Hub in South Shields in partnership with Autism in Mind.  We launched on 6th January 2020 and despite being affected (as we all have) by the pandemic known as Covid 19, we are immensely proud of this achievement.  And I, personally, am more than immensely proud of the amazing team I work with, who offer such high quality, knowledgeable support to so many.
"This is our happy place".
If you want to know more about our story or how to help us, please either ring on 0300 365 3055 or email  support@ttht.co.uk