Specialised Autism
Family Support Service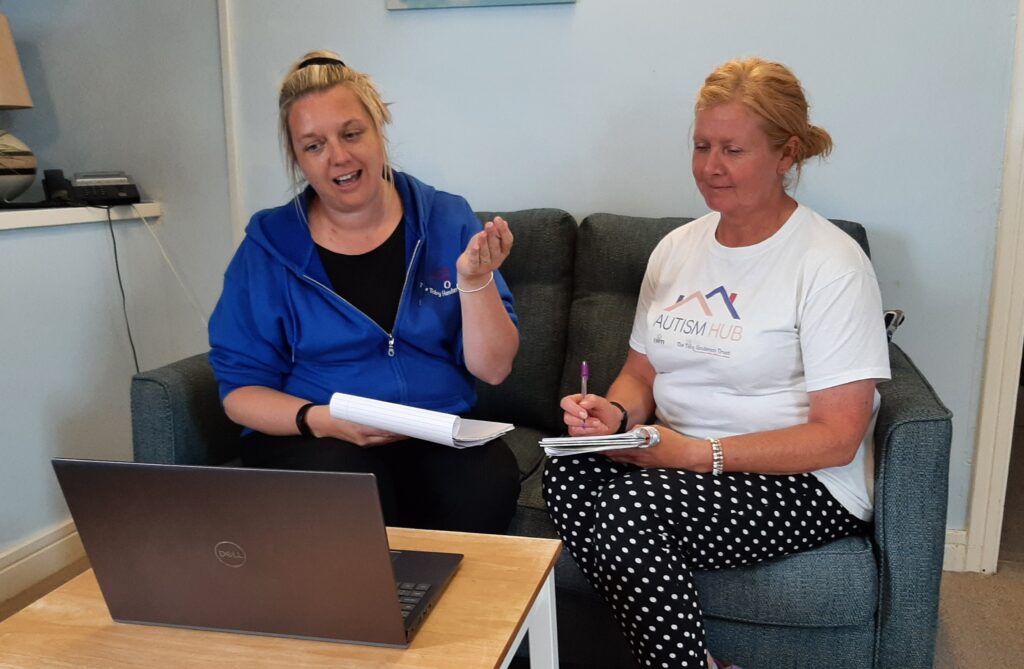 We offer a specialised autism family support service …….
After diagnosis, families often need help in two main areas:  
Understanding their child's condition and how they can best support them
Navigating the complex and confusing maze of potential support and entitlements
Parents have told us that they find online information confusing and "don't know where to start with it" or "need to talk it through with someone in person".  Others have said that they have tried calling helplines but either they are not open at times that the help is needed or the line is busy. 
Hundreds of people receive support from us each year, it is often the first port of call for a parent following a child's diagnosis.  We welcome calls from parents, carers, family members, autistic adults and professionals to discuss concerns they have about autism.  Our staff are experienced and understanding and can provide information about autism and local support services.
Currently we provide tailored pre diagnostic, throughout diagnosis and post diagnosis family support sessions by way of zoom calls, emailed correspondence, telephone calls and some face to face appointments. 
We send follow up emails for all sessions which include an overview of the conversation held and we attach resources and links, strategies, advice and recommendations and if necessary we print and post relevant resources to families. 
At Toby House we have an ongoing programme of webinars  for parents via Zoom. Subjects covered can include Social Stories, Toileting, Sleep and Managing Meltdowns, to name but a few. We also arrange and host support groups (currently via zoom) including Grandparents Family Support, Parents of Autistic Girls Support Group and a general Family Support Group.  Click here for info on Webinars, Support Groups and Events.
We research and create new resources and stay up to date with local offers and services available to signpost and inform our families.
Our zoom calls are always carried out by two members of the team ensuring a broad spectrum of experience available at each session.
 If you would like to take advantage of any of these services, please email support@ttht.co.uk  or contact us on 0300 3653055.